VX1000
Product Description
The VX1000 is a powerful video processor that offers an all-in-one solution for driving your big LED screen(s). As the bigger brother to the VX4S-N, it can drive much higher resolutions and more LED screens. It drives up to 6,500,000 pixels in total, at up to 10,240 pixels wide or up to 8,192 pixels high, which is ideal for ultra-wide and ultra-high LED screen applications.
Vill du veta mer?
Fyll i dina kontaktuppgifter i formuläret nedan så hör vi av oss så snart vi kan.


Kategori
All-in-one Controller
Output
10 Gigabit Ethernet outputs
Relaterade produkter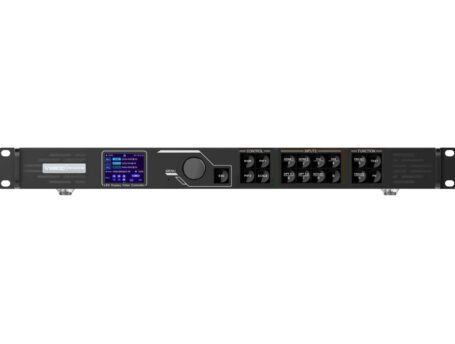 VX600
Product Description The Novastar VX-600 is an all-in-one video processor suitable for ...